R&D ENGINEER
You will be responsible for the entire development process from A to Z
Stillingsbeskrivelse:
This new position will give you an unique opportunity to be a part of an exciting journey where the Company will move to the next level. The founders of Bifrost Communications have patented an Optical Tranceiver that increases the transmission distance and capacity of fiber-based networks.

The transceiver is already known for its unique properties, but the founders of the company want to develop their solutions further. They want to be able to offer the market a total solution, where everything is integrated in one complete solution, and this is where you are going to be an important part.

You will be responsible for the design and construction of a solution that binds it all together. In the future they will not only have the transceiver in house, the founders also want to integrate the optics and the other parts in one unit. You will therefore have a very central and important role, in being responsible for the design and construction of an complete solution, all from scratch, taking into account all the elements - transceiver, TOSA / ROSA / BOSA, optics, laser, fiber, lenses , photodetectors, etc.

It needs to be contained in the one completely sealed miniature box, that you shall develop and design. You will be responsible for the design, construction and completion of the product design, taking into account functionality, reliability as well as production and costs.

There will be a good opportunity to work both theoretically and very practically. The more of the following areas you know about, the wider you will be able to work:

- Mechanical design
- 3D 2D CAD / SolidWorks
- Metrology - materials science
- Optics
- Electronics
- Micro assembly
- Design for manufacture etc.

You will be dealing with the areas of micro tolerances, thermal analyzes, optics, etc. You will be working with people with lots of knowledge, both the founders, and a group of dedicated investors and consultants with great knowledge especially within the company's core product but also in general. There will also be the opportunity for knowledge sharing with single part subcontractors and companies producing the finished solution when matured for production.

You will be responsible for the entire development process from A to Z, ie. ranging from design, construction and testing all the way to the final documentation. To ensure an easy transition from preparation of prototypes to production maturation and start-up of production, you will ensure that the documentation is in place, containing BOMs, drawing material, instructions, control forms, etc.

Since the position is newly created, it will, to a large extent, be your professional competencies, analytical skills and curiosity that contribute to the content of the job and creating the good results.
Du tilbydes:
To become part of a super exciting company, completely unique in its field, and thus becomes part of a very committed and dedicated team of engineers, where everybody uses each other diligently, both as sparring partners and problem solvers.

At the same time, the job gives you a great opportunity to be able to work with an exciting future-oriented solution, that will revolutionize the market.
Løn:
You are offered an individual salary that reflects your qualifications.

Egenskaber:
You possess strong mathematical and analytical skills, and are at the same time, a systematic and structured person who is flexible, adaptable and creative.

You are curious, and seek a deep understanding of the details of the mutual functioning and limitations of the elements. At the same time, you are self-motivated and self-employed, and you have an eye for where and when there is a need for you to take on a task.

You see it as a challenge, continuously to find new optimization possibilities.
Erhvervserfaring:
It is expected that you have at least 5 years of experience from a similar position, where you have been involved in the design and development of very compact mechanical solutions. It will be an advantage, if you also have been involved in production maturation and started up a production abroad.
Uddannelser:
You have an educational background as a Mechanical Engineer or Mechatronic Engineer, maybe supplemented with a PhD. from a development or research environment.
Sprogkunder / EDB:
You are fluent in English, written and oral, and have good experience with 3D and 2D CAD, SolidWorks and software for thermal analysis.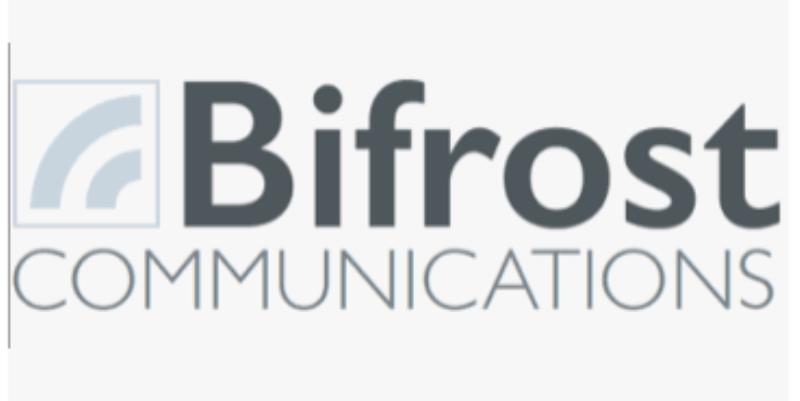 Virksomhedsbeskrivelse:
Bifrost Communications ApS is a start-up from the Technical University of Denmark located north of Copenhagen. Bifrost has developed a cost and energy efficient, flexible and scalable method for Optical Transceivers to increase the transmission distance capacity of fiber based networks.

First target market is the Access Service Providers that can expect to save millions of dollars on both Opex and Capex expenses. With the Bifrost technology, it is possible to transmit optical signals over distances 4 tmes longer (from 10 to 40 km) than possible with current (PiN photodetector based) technology.

At the same time, it is possible to configure 8 times more users (256 instead of 32) on the same fiber net, thereby allowing for improved economics of operations and investments for the telco/internet providers. It has been shown to a global potential, and is compatible with existing fiber technology installed in networks around the world.


Arbejdssted:
Lyngby (10 kilometres from Copenhagen)
Generelt:
Anfør venligst nedenstående mrk., når du søger stillingen

R&D ENGINEER/194320
Ansøgning:
Indsendes snarest.
Vi indkalder løbende kandidater til samtale.
Vi arbejder med forskellige jobportaler, der har hver deres retningslinjer for visningsperiode m.v. En stilling, der er taget af en jobportal, er ikke nødvendigvis løst.
Vises stillingen stadig på Profil Partners hjemmeside er den stadig aktiv, da stillingen først vil blive taget af vores hjemmeside, når den er besat.
Send venligst din ansøgning via denne hjemmeside.