OPTICAL DESIGNER
Who wants to be part of a mature start-up company with huge potential
Stillingsbeskrivelse:
You will be responsible for the optical design of high speed TOSA/ROSA/BOSA, used for fiber-optic transceiver applications:

1) Responsible for all optical developing and validation of the design of high speed TOSA/ROSA/BOSA and transceivers.

2) Design optical/optoelectrical components assemblies and test fixtures, including generating detailed documentation and assembly drawings.

3) 3D and 2D design and detailing utilizing Zemax

4) Responsible for the engineering and manufacturing documentation, including bill of materials (BOMs), drawings, schematic change orders and revision control.

5) Interfaces internally and externally to define and document design requirements and specifications.


Du tilbydes:
You will get the opportunity to become part of a unique growth adventure in a company with huge potential.



Løn:
You are offered an individual salary that reflects your qualifications.

Egenskaber:
You are a very flexible, enterprising, responsible and analytical person, with a good drive and possesses good abilities to structure your work and initiate activities.
Erhvervserfaring:
Minimum 3 years relevant experience in optical design of small to miniature precision opto or optoelectronic components, using relevant design software. Experience with laser and fiber alignment is a plus.

Uddannelser:
You have a M.Sc or Ph.d. in Engineering, Physics or equivalent.
Sprogkunder / EDB:
Highly self-motivated team player, with a strong multidisciplinary background. You have excellent verbal and written communication skills in English and are an experienced user of IT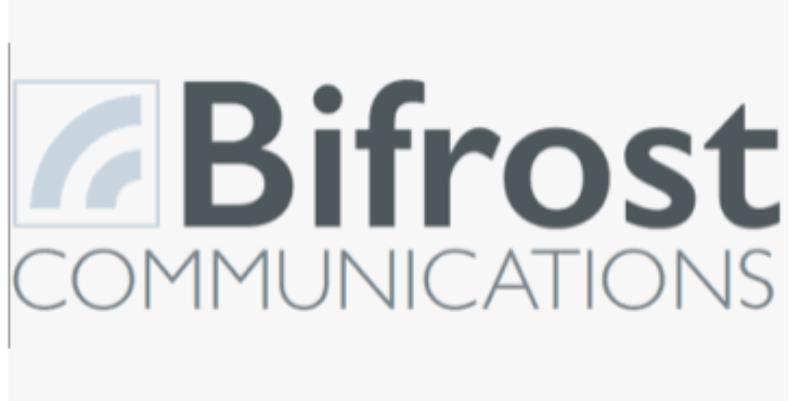 Virksomhedsbeskrivelse:
Bifrost Communications ApS is a start-up from the Technical University of Denmark located north of Copenhagen. Bifrost has developed a cost and energy efficient, flexible and scalable method for Optical Transceivers to increase the transmission distance and capacity of fiber based networks.

First target market is the Access. Service Providers that can expect to save millions of dollars on both Opex and Capex expenses. With the Bifrost technology, it is possible to transmit optical signals over distances 4 times longer (from 10 to 40 km) than possible with current (PiN photodetector based) technology.

At the same time, it is possible to configure 8 times more users (256 instead of 32) on the same fiber net, thereby allowing for improved economics of operations and investments for the telco / internet providers. It has been shown to have a global potential, and is compatible with existing fiber technology installed in networks around the world.
Arbejdssted:
Lyngby 20 kilometres north Copenhagen
Generelt:
Anfør venligst nedenstående mrk., når du søger stillingen

Optical Designer/170121
Ansøgning:
Indsendes snarest.
Vi indkalder løbende kandidater til samtale.
Vi arbejder med forskellige jobportaler, der har hver deres retningslinjer for visningsperiode m.v. En stilling, der er taget af en jobportal, er ikke nødvendigvis løst.
Vises stillingen stadig på Profil Partners hjemmeside er den stadig aktiv, da stillingen først vil blive taget af vores hjemmeside, når den er besat.
Send venligst din ansøgning via denne hjemmeside.