FIELD SERVICE ENGINEER
Bemærk: Denne stilling er ikke aktiv længere
Outgoing and thorough technician with an analytic sense
Stillingsbeskrivelse:
You will be part of the European service team based in Ballerup, servicing customers mainly in Europe but also in China, Japan and USA.

The position is versatile. You will conduct preventative maintenance, diagnose malfunction and install advanced robots for pipeting.

The equipment is high-tech, containing mechanics, pneumatics, electronics and IT. Thus, the position requires good mechanical skills and strong analytical skills.

Overnight travel, is expected to be 30% with 2 overnight stays at a time, except for Chinese customers. 50 overnight stays p.a. is expected.

The position offers an exciting variety of working with complicated technical equipment when you conduct maintenance and Service calls and install equipment at customer sites. When not on the road, you will be part of a dedicated team of colleagues working as part of the production/assembly in Ballerup. You will participate in the assembling, building and testing of Sophion products.

A position that will strengthen your ability to support the customers, as you recommend equipment design changes and upgrades of the existing equipment. You will be in contact with a great variety of people, from technicians at the assembling site to biologists who utilizes the equipment and application specialists who you collaborate with when installing the equipment. You will also be in close contact with R&D, giving them frequent input, when getting inspiration from the customers.

When you conduct maintenance and diagnose equipment malfunction, it is natural for you to communicate with the customers as part of your analysis and diagnosis. You also train the customers in products performance.

You refer daily to the Service Manager, with whom you also have the possibility of collaborating.

Du tilbydes:
Working with high technological equipment in an exciting company with the excellent possibility of influencing the development.
Løn:
A fixed salary corresponding to your qualifications is available together with a possible pension scheme.
Egenskaber:
You are self-motivated and have strong analytical skills. You work systematically and accurately. You have a positive attitude, are outgoing and able to communicate with biologists, R&D and other stakeholders.

You understand the value of excellent customer service and take ownership of your work.

You are a skilled technician, self-motivated and able to cooperate well with others.

We are looking for a person, who applies great attention to detail and is willing to identify new business opportunities, keeping developments and knowledge up to date.
Erhvervserfaring:
It is preferred that you have a few years of direct field service experience. You are familiar with examining faulty equipment and reparation of automation equipment, electronic equipment or medico technical equipment. Knowledge of ISO 9001 is preferred.
Uddannelser:
You have an educational background as electronic engineer, automation technician, electronics mechanic, electronics technician or equivalent.
Sprogkunder / EDB:
Excellent verbal and written Danish and English language skills. You are accustomed to working with IT and proficient with MS Office applications. Furthermore, you are able to put yourself into PC based tools for diagnosis of malfunction and analysis of the equipment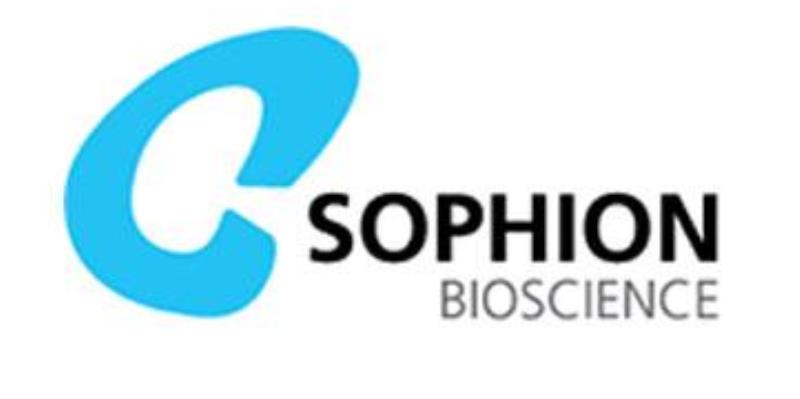 Virksomhedsbeskrivelse:
Sophion was founded almost twenty years ago by a group of passionate electrophysiologists, all having the shared purpose of making patch clamping objective and independent of user skills to provide faster, more accurate and objective results.

Sophion is an innovative, rapidly expanding company that has developed from a startup into a global organization, while maintaining the passion and drive to provide solutions for high performance cell analysis.

Today the company's analytical platforms QPatch and Qube are placed at leading pharmaceutical companies and Contract Research Organizations (CRO) and with our dedicated support and service, it ensures us a leading position in the market. The company try their best to be a great company to work for; fun, fulfilling and always challenging as they compete in a fast-moving market and industry.

Arbejdssted:
Ballerup/Europe
Generelt:
Anfør venligst nedenstående mrk., når du søger stillingen


Ansøgning:
Indsendes snarest.
Vi indkalder løbende kandidater til samtale.
Vi arbejder med forskellige jobportaler, der har hver deres retningslinjer for visningsperiode m.v. En stilling, der er taget af en jobportal, er ikke nødvendigvis løst.
Vises stillingen stadig på Profil Partners hjemmeside er den stadig aktiv, da stillingen først vil blive taget af vores hjemmeside, når den er besat.
Send venligst din ansøgning via denne hjemmeside.